Timberlink is a growing company that can offer not just a job but a career in a sustainable industry with a long-term future.
Since its inception nine years ago, Timberlink has invested over $200M in innovation and new technology and have much more planned in Tasmania over the next few years.
We have a new $63M upgrade project underway at Bell Bay which will see state-of-the-art manufacturing technology installed, infrastructure updated, and the facility expanded.
Plus, construction of our new $12M Wood Composite Products plant has also begun. Here we will upcycle Tasmanian plastic waste by combining it with timber processing residue to create high value, bio-composite decking and screening products.
As you can imagine, with all this growth, we have a range of different career opportunities available. With a focus on providing careers, not just a job, we work hard on developing, nurturing and engaging our people, supporting them with a wide range of formal and informal career and leadership development programs as well as graduate and apprenticeship programs.
And as timber is the Ultimate Renewable, we are an industry with a future. Every tree used is replanted with the timber sequestering carbon as it grows. It is estimated every cubic metre of pine used, has removed and locked up 699kg of CO2 from our atmosphere1.
This is timber that, together with you, helps make Tasmania better. Timberlink. Made of Tasmania.
1. Wood Solutions, Environmental Product Declaration Softwood Timber V1.3, Revised 8 December 2017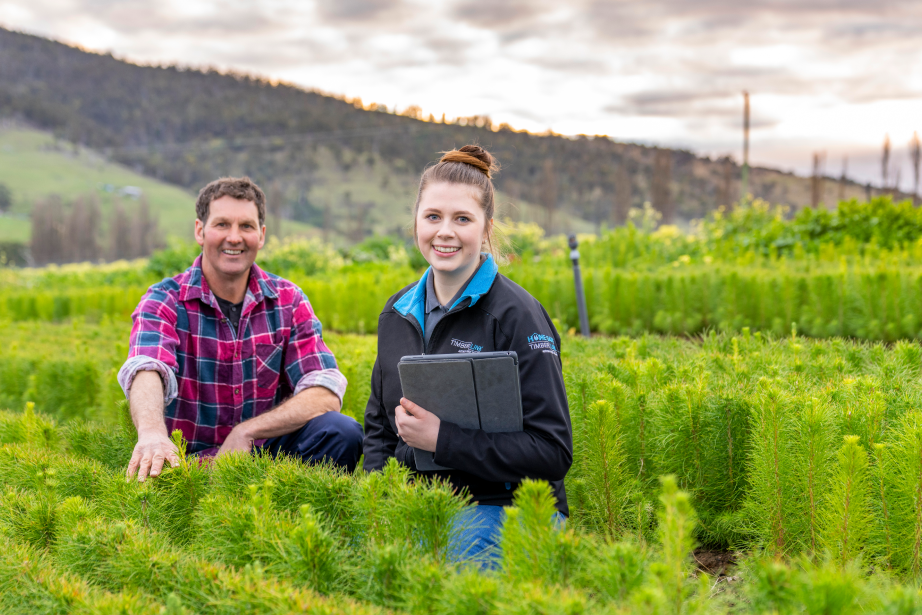 'After just a short time with Timberlink, I have already been offered development opportunities that will help prepare me for future leadership roles. I'm really working for a business that has such a focus on innovation and investing in the future while also making such a positive contribution to our environment."
– Isobel Nas
Customer Service Representative/Account Manager TAS
Current Timberlink Opportunities