OUR OUTDOOR RANGE
Our Timberlink outdoor timber range has been treated for protection against decay and termite or borer attack. By treating plantation pine, we make a fast growing, sustainable and economical timber, suitable for more applications. Timber treated to an H3 level can be used outside above ground, and H4 can be used outside in-ground. Check the end-tag on the timber for the treatment type and level.
Lattice Panels
Tasmanian treated pine lattice panels are an economical way to create garden screens, garden features, privacy screens and or be part of vertical garden features. They can also be used for growing climbing plants. We also make trenched lattice surrounds which can be used to build a frame for your lattice panel.
Use for: Garden screening or support for climbing plants


BENEFITS
Greater strength and durability as we use nails to make our lattice panels, not staples
BENEFITS
We use Tanalith E to treat our lattice, a non-CCA (Copper Chrome Arsenate) treatment so there are no usage restrictions making it suitable for vegetable climbers
Our Lattice Panels Range
Panel Size (mm)
Length (m)
0.6
0.9
1.2
1.5
1.8
1800×18
✓
✓
✓
✓
✓
2400×18
✓
✓
✓
✓
✓
Our Lattice Surround Range
Panel Size (mm)
Length (m)
1.8
2.4
70×35
✓
✓

Rough Sawn Treated Pine
As an alternative to our 20mm Microline Treated Pine and Timberlink Green Structural, we also make a rough sawn treated range. Ideal for when you are looking for a more rustic or rural look to your project.
Use for: An all purpose outdoor product for above ground jobs

BENEFITS
Can be used outside, above ground as treated to an H3 level
No usage restrictions as we treat our timber with Tan E, a non-CCA treatment
BENEFITS
Can give a more rustic feel with its rough sawn finish
Our Rough Sawn Pine Range – H3 Treated
Panel Size (mm)
Length (m)
3.6
4.2
4.8
5.4
6.0
Random Lengths
50×25
✓
75×25
✓
100×25
✓
150×25
✓
200×25
✓
75×38
✓
✓
✓
✓
100×38
✓
✓
✓
150×38
✓
✓
✓
✓
✓
200×38
✓
75×50
✓
✓
✓
✓
✓
100×50
✓
✓
✓
✓
✓
150×50
✓
✓
✓
✓
✓
200×50
✓
✓
✓
✓
✓
250×50
✓
✓
✓
✓
✓

20mm Treated Pine
Our versatile 20mm treated pine range is great for adding the finishing touch to your outdoor projects.  It's microline finish has a P4 slip resistance rating.
Use for: Pergola or cubby house cladding, balustrade infilling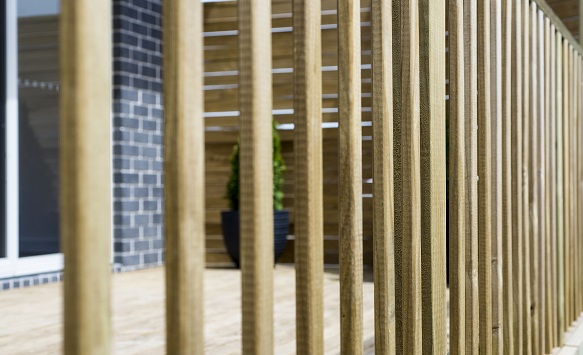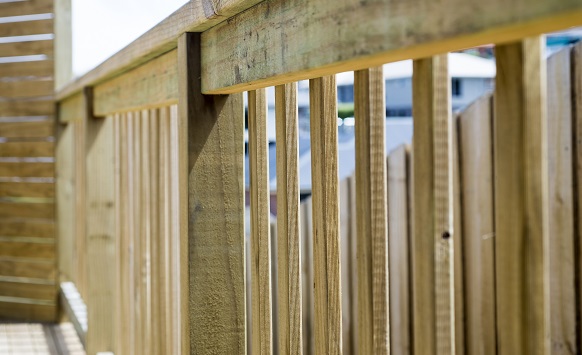 WHERE TO BUY
Our products are available from local hardware stores and timber yards across the State. Click here to find the closest one to you. Every time you purchase a piece of Timberlink timber, you are helping to keep jobs in Tasmania.